Five dysfunctions of a team summary, I will briefly share about the model, fable, and how to overcome these five dysfunctions.
Five dysfunctions of a Team – by Patrick Lencioni- Where he uses his storytelling skill to narrate the complex world of teams.
Patrick Lencioni is the founder of The Table Group, which specializes in executive team development and organizational health. He has provided his services to many Fortune 500 companies and has worked for start-ups, Not-profit organizations, and universities.
In Five dysfunctions of a team summary, we will see how Patrick tells the story of a New CEO at a growing organization in Silicon Valley, the challenges she faces with the team, and how she overcomes the 5 dysfunctions of a team.
What are the key takeaways from the Five dysfunctions of a team summary?
Why should you read this book?
What was the story shared in the five dysfunctions of a team?
What is the model for the five dysfunctions of a team?
Dysfunction 1 and how to overcome it?
Dysfunction 2 and how to overcome it?
Dysfunction 3 and how to overcome it?
Dysfunction 4 and how to overcome it?
Summing up five dysfunctions of a team summary
Why should you read this book?
Five Dysfunctions of a Team is the best-selling business book, which can be used as a handbook by new leaders, managers, HR professionals, and business leaders.
Lencioni outlines easy-to-follow action steps and provides the model for effective team building for any organization.
Five dysfunctions of a team are simple, engaging-read, and offer a powerful message to team leaders striving to build their teams.
Read this book and you will learn:
How to build trust among the team members?
How to help the team manage constructive conflict?
How to use the five dysfunctions of a team in your organization and for your teams?
How to identify if your team is struggling with any of the five dysfunctions?
What to do after identifying the five dysfunctions of a team?
What is the role of a leader to overcome these dysfunctions?
How to achieve the real power of teamwork?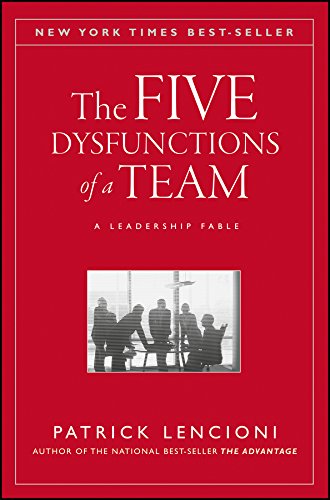 In the Five Dysfunctions of a Team, Patrick Lencioni shares the story of Kathryn Petersen, Decision Tech's new CEO, who is facing a team crisis. Unfortunately, this team crisis is so deep that it almost threatens to bring down the entire organization.
The story is about how Kathryn will be successful, or Decision Tech may need another CEO.

When Kathryn took up her role as CEO, Decision Tech was not performing at its best, even down on revenue and sales compared to their two competitors. Yet, surprisingly Decision Tech had more funds, resources, and capable staff than all its competitors combined.
What was the problem if Decision Tech had the right resources, funds, and capable staff?
Kathryn took her time to understand the people around her. She took interviews of all her direct reports. She also had brief meetings with other stakeholders.
Kathryn made the earlier CEO take up the meetings regularly while sitting and taking notes. However, she did not take any action in her first week of joining.
The only action she took was declaring an Executive retreat at Napa Valley, which came as a surprise to the team. Nobody was expecting an executive retreat in the middle of all these issues Decision Tech was going through.
At the executive retreat at Napa Valley, Kathryn shared insights that she found in the first weeks of her joining and shared five dysfunctions of a team.
In the five dysfunctions of a team summary, we can't go into more detail about the fable shared in the book. However, we have covered all important aspects.
What is the model for the five dysfunctions of a team?
Five dysfunctions of a team act as a pitfall for most the organization in building a team or team effectiveness, and it makes genuine teamwork even more elusive than ever.
These dysfunctions can't be isolated or dealt with one at a time. They form a lethal system for the organization to break. Therefore, you need a strategy for coping with dysfunctions.
In this five dysfunctions of a team summary, let me list out dysfunctions as shared by Patrick.
Absence of Trust
Fear of conflict
Lack of commitment
Avoidance of accountability
Inattention to results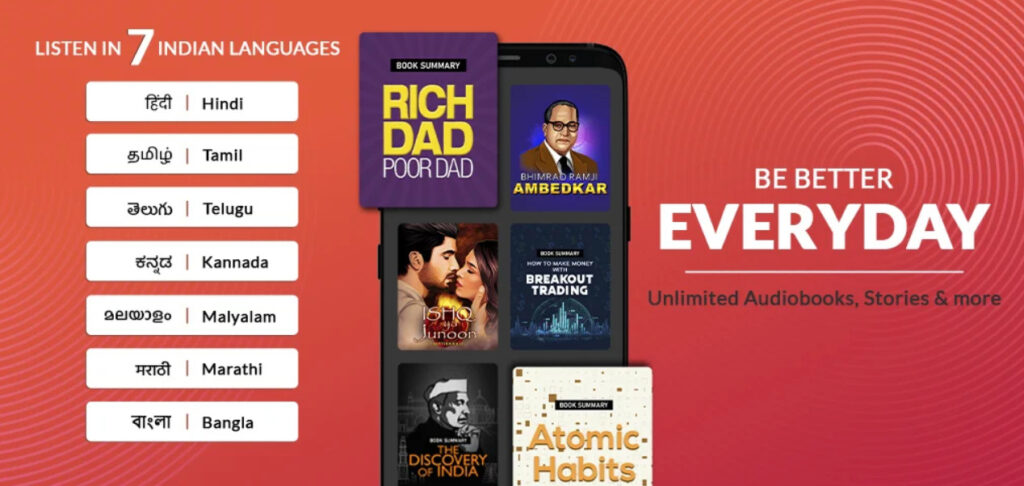 Let me explain the model in the five dysfunctions of a team summary.
Absence of trust
Team members must be open to each other about everything to lay the foundation of trust. In addition, the team should be open to accepting the mistakes and weaknesses of each other.
The team should have the willingness to be vulnerable to one another.
Fear of conflict
A team with an absence of trust does not engage in the debate of ideas needed for any organization for the free flow of ideas. However, the team fears conflict which makes them not share, keeping their comments guarded in the discussion.
Lack of commitment
In the absence of trust and rarely debated discussion, there is hardly any buy-in or acceptance from the team. This leads to a lack of commitment in the team.
Avoidance of accountability
Due to a lack of commitment, there is no acceptance of a plan of action as well as which leads to avoiding accountability or holding one another accountable for their actions.
With the fear of conflict and absence of trust, the team avoids pointing out each other's counterproductive actions.
Inattention to result
In an environment where no one is accountable, individuals in the team put their needs ahead of a team or collective goals.
When team members think of their needs, egos, and motives ahead of team goals, or organizational goals, it is the measure of team effectiveness that is going down the drain.
These five dysfunctions have a chain reaction. First, the absence of trust leads to fear of conflict, which is the foundation for lack of commitment, which results in avoiding accountability and inattention to results.
In the five dysfunctions of a team summary, now let's look at all these dysfunctions in detail, how to overcome them, and the role of the leader in the process.
Dysfunction 1 Absence of Trust
Trust is the foundation of any relationship. Therefore, leaders need to work on building trust among the team members.
Trust is the heart of a successfully functioning and cohesive team. Without trust, teamwork is not possible.

The team needs trust where all team members make themselves vulnerable about their weaknesses and mistakes.
The team should feel confident enough that these vulnerabilities will not be used against them. Instead, they will get support.
Great teams accept the indifferences, weaknesses, and mistakes and move forward by helping each other whenever needed.
Overcoming Dysfunction No 1
Building trust is a time-consuming process. It can't happen overnight, however with a focused approach to building trust, it can be accelerated to some extent.
Teams have to go through many experiences, follow-ups, follow-through, and understanding of each to build trust.
Here are some of the tools that can be used.
Personal History Exercise
A personal history exercise is a simple questionnaire to be filled out by team members. It is a simple exercise and does not have any risk.
Team Effectiveness Exercise
In the team effectiveness exercise, each team member shares what their peer members contribute to the team better. In short, they talk about the strength of other members.
And in other parts of the exercise, they talk about one area they will improve or eliminate for the team.
Personality and behavior preference profile
Personality or psychometric assessments are the best tools to understand the behavior preferences of the team members.
360 Degree Feedback
I believe 360-degree feedback is the best tool for collecting feedback for everyone anonymously.
Leaders' role in building trust
Building trust starts with a leader. A leader must make himself vulnerable to the team, accept mistakes, and improve areas with the team.

When the leader makes himself vulnerable to the team, the team also feels safe to talk and flow information.
The leader must make it safe for the team to be vulnerable and accept others' mistakes.
Dysfunction 2 Fear of conflict.
Teams that can engage in productive debate solve problems quickly and are more beneficial.
A team where everyone feels safe and has trust can engage in heated debate and work for a common goal without any hard feelings for each other.
Fear of conflict prevents team members from having debates. Even worse, they keep their comments guarded and may not say what they mean.
Overcoming Dysfunction 2
As humans, we have a tendency to avoid conflict to save face or relationship. So how do we make team members open to conflict and explain that it is indeed productive if managed well?
If a team takes the first step to acknowledge that they have conflict, it can serve the purpose for everyone.
Let's discuss some of the tools to overcome dysfunction 2 in five dysfunctions of a team summary.
Mining:
You need to find a miner for conflict in the team. He must discover possible disputes or differences in the meeting and bring them out for discussion.
One of the reasons team members avoids conflict is that they do not want to appear as miners of conflict.
The solution is to find a person capable and willing to take up the role of a miner.
Real-Time Permission
During the debate team may get away from the common goal. To solve the problem, use real-time permission like the scale of discord to bring back the team on a common goal.
The Thomas-Kilmann conflict mode
Thomas-Kilmann conflict mode allows team members to have strategic choices about different approaches to adapt to different situations.
Role of a leader in overcoming fear of conflict

A leader must be able to model conflict behavior in the team and allow the team to resolve their conflict with a natural course of action.
A leader should interfere in conflict only to put his point of view, which should be aimed toward the common goals of the discussion in the team.
Dysfunction 3 Lack of commitment
While we keep teams in mind, commitment comes from clarity and buy-in for the decision made by the team.
Committed teams are more likely to achieve their goal than teams with a lack of commitment.
The key here is to take buy-in from every member, including those against the motion.
As a leader, you need to make sure everyone in the team has clarity and buy-in for the decision, and no one is fostering doubts about the process and decision made.

Consensus and certainty are the biggest reasons that cause a lack of commitment in team members.
Consensus
Every team member appreciates that their views are being heard and considered. However, they may not be part of the consensus.
A great team avoids the danger of consensus but instead focuses on having buy-in from all team members by listening to their views.
Certainty
Great teams do not wait for certainty. Instead, they take bold and calculative decisions and later improve on them.
Certainty will consume time, and some team members will not be sure about the decision made no matter what. Therefore, it will prevent taking the decision and action, which is more dangerous for the organization.
Overcoming Dysfunction 3
To work on the lack of commitment, the team needs to have more clarity and ways to achieve buy-in from all team members.
Let's see some of the tools to overcome dysfunction no 3 in five dysfunctions of a team summary.
Cascading Messaging
After every meeting, the team should review the decision made and devise a plan of communication to inform employees and other stakeholders about the decision made.
Deadlines
Mutually agreed deadlines are the best way to have a commitment from the team toward completing work.
Use deadlines to bring discipline and structure to the team.
Contingency Analysis
Clarifying the worst-case scenario and discussing contingency analysis with the team will have more buy-in from the team. The team feels safe when contingencies are also planned and the decision is made.
Low-Risk Exposure Theory
Low-Risk exposure theory is the exercise where teams are forced to make decisions with less analysis. As a result, they learn over time, the quality of decisions improves, and the quality of discussion also changes.
Leaders' role in building commitment
Leaders need to role model the behavior that shows commitment, punctuality, and dedication.
Leaders can achieve this by making decisions, adhering to deadlines, and communicating with the team about the progress.
Dysfunction 4 Avoidance of accountability
While keeping the team in mind, accountability means calling on each other's performance that is hurting the team's common goal.
As we saw earlier, every team member wants to keep away from having difficult conversations with their team members.
Great teams know the value of accountability and are always open for discussions or keeping each other accountable for their behavior and action.

Great teams show respect for each other and expect better performance from every team member. They develop their relationship by holding each other accountable to reach a common goal.
Let's see some of the tools to overcome dysfunction no 4 in five dysfunctions of a team summary.
Overcoming Dysfunction 4
To overcome the avoidance of accountability dysfunction, tools from the classical management approach are applicable.
Making goals public
The best way to hold team members accountable is by making goals public. What is expected? How to achieve goals? Even what is expected from each team member can help to boost accountability in a team.
Progress Review meetings
Another simple way is to regularly have a progress review meeting where the team discusses actions taken against the planned and next course of action.
Team Rewards
Devising rewards and recognition guidelines for the team works as a motivational factor for each team member to work hard and hold each other accountable for actions, behaviors, and results.
When team rewards are set up, everyone pushes one another on the behavior that may cost them a reward.
Leaders' role in inculcating accountability
A leader must make accountability a shared responsibility of the team, including himself. He should demonstrate holding others accountable and be open to being held accountable by other members.

The leader shall play the role of arbiter in case the team fails, which is a rare occurrence. However, the leader shall bring back discipline.
Dysfunction 5 Inattention to results
The final dysfunction in the list of five dysfunctions of a team summary is inattention to result in the team.
When a team keeps individual ego, motives, and goals ahead of the team's common goal, team effectiveness gets damaged.
Organizations measure goals in financial terms, while team goals can be more than financial goals.
Teams can focus on team status and individual status as goals for the team and financial measures.
Individual status
Having individuals can work in favor of the team's common goal if all individual goals align with common goals.
Team status
Teams should work on team status with their individual status where each team member holds one another accountable for results.
Let's see some of the tools to overcome dysfunction no 5 in five dysfunctions of a team summary.
Overcoming Dysfunction 5
Leaders can use classical management tools for overcoming inattention to results, just like dysfunction number 4.
Making team goals public
Making team goals public or easily accessible to anyone can help each other focus on common goals and results and individual targets.
Result-based reward
Devising a result-based reward system is another tool that can motivate team members to focus on common goals.
Leaders' role in bringing attention to results
Leaders must value common goals and results more than anything else. It will help team members also to focus.

If the leader prioritizes things other than common goals, the team also starts imitating the same behavior and may end up paying no attention to results.
Who should read this book?
Every manager who leads the team, HR professionals, and business leaders.
So we cover five dysfunctions of a team summary in detail. I recommend reading this book to every management professional.
If you want me to cover your book or another book, you can contact me here.
Check out other book summaries