In this, Managers not MBAs book summary, I will share my notes and brief insights on the book's content.
Every year there are millions of MBAs come to the economy. Do all succeed in a corporate career or as an entrepreneur? Where are we going wring with MBAs?
Author Henry Mintzberg shares that our current MBA system educates wrong people, educated in the wrong way and with dire consequences.
To solve this problem, Henry Mintzberg has designed a program, the International Masters in Practicing Management (IMPM). We will discuss it later in Managers not MBAs book summary.
What are the key takeaways from the Manager not MBAs book summary?
Why should you buy this book?
Wrong people getting MBAs
MBAs getting wrong training
What is New MBAs?
Can you develop managers?
What are the new ways of developing managers?
Why should you read this book?
Henry Mintzberg – Professor of Management Studies, shares insights of his experience teaching Management Studies and where the current education system is going wrong with MBAs.
He does not just state the problem, and he also shares the solution with the people, education institutes, and organizations.
If you want to learn.
What is wrong with today's MBA education?
What kind of people makes a good manager?
Whether MBAs can perform in the board room?
How can the International Masters in Practicing Management with entirely new models help?

Most organizations and explicitly hiring managers faces problem while hiring MBA graduates from campuses; after reading this book, you can create a good career plan for them. You will also get an idea from Managers not MBAs book summary of how to hire fresh MBA graduates.
The book also gives a blueprint for developing new managers and modules for the existing managers with MBAs.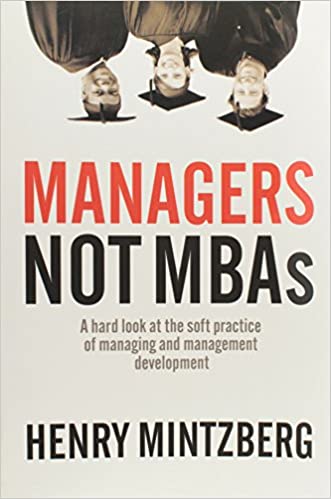 Wrong people getting MBAs
Management is more of a facilitating activity than a profession. But unfortunately, people take MBA as a profession and fail miserably when it comes to managing.

Management is an experienced craft, where fresh graduates fail to practice this craft tends to go for analysis and focus of science part of management.
Henry shares most of the entrance exams for MBA are better at test-taking, not at management. So the students who clear the exam do not necessarily mean to have a good understanding of management.
We need leaders with human skills and personal touch, not a person with the fleshy academic credential that has practically no application at the job.
MBAs are getting wrong training.
FIrst education institutes get the wrong people for MBA, and later their training or education system is so outdated.
Because of this wrong training and pedagogy of MBA, even the suitable MBA candidates also have to suffer.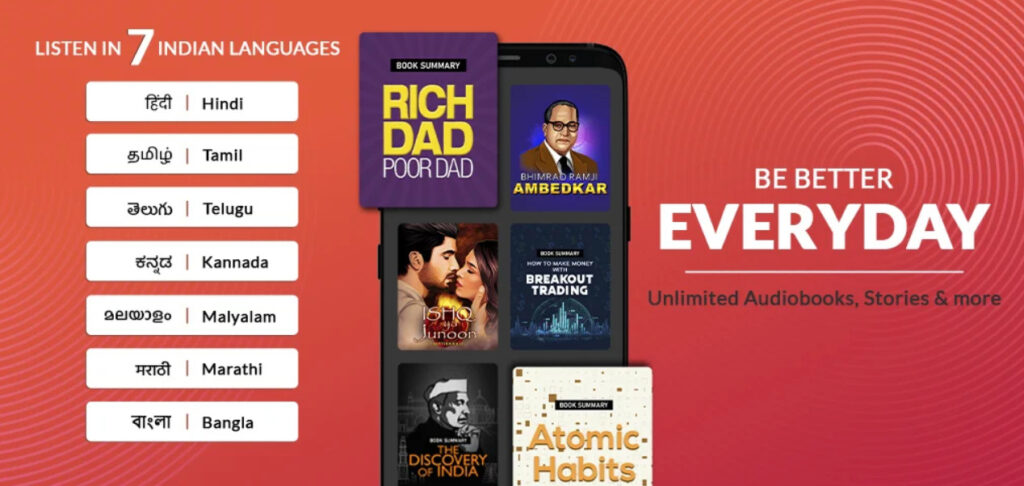 Pedagogy of MBA
Lectures– age-old method of teaching, while the real world is a lot different than theory taught at lectures.
Business Games – These are fun games where students assume different roles and make decisions without fear of getting wrong.
Projects- This has some practical application, but most of them lack commitment and take up the responsibility for work assigned.
Case studies – Here, student reads hypothetical cases where one has to make decisions based on information provided on the piece of paper, and this is only talking about no action.
What is New MBAs?
Knowing many problems with traditional MBA recently there are many updation to courses worldwide.
The new modern curriculum includes practical application, short teaching hours, interconnected modules, and integrates almost every business function.
Leveraging technology like the internet, social media, video conferencing, and residential programs for focused learning.

The old MBA used to follow the USA for management studies, while management studies and experience occur worldwide.
The new MBAs are now global that take into account information from across the globe.
Can you develop managers?
Yes, you can develop managers. Organizations can create them by practice or by education.
In a practical sense, real learning happens when MBAs start working.
Development in practice
These are several options to consider while developing Manager Development strategies.
Sink or swim approach – This was the most common way the Manager works on his own and struggles to find support. It is his job to find support and resources. Most of the time, it is the sink. However harsh but this strategy makes managers self-aware and disciplined.
Moving, Mentoring and Monitoring – On the job training where the Manager receives real-time feedback and support.
Learning in Action – Organization creates teams for projects where managers learn by trying out new things, processes, and procedures.
Corporate Academies – Large organizations are now creating their skill university where managers can take courses offline and online.
Development in Management education
We should start with what leaders and managers of current times need to know than focusing on untrained youths.
Management education should be restricted to practicing mangers only.
The group should leverage collectinve intelligence of one another's experiences.
Relevant theories to be taught to managers, with practical application
Thoughtful reflection and discussion among the teams.
What are the new ways of developing managers?
International Masters in Practicing Management (IMPM) is the new way to develop managers, which works best on what leaders and managers actually need in practice.
IMPM is based on the five-module. Therefore, one module is of two weeks, not less or more.
Module 1 Managing self– The reflective mindset – Participants must develop a reflective mind by focusing on self.
Module 2 Managing organization – The Analytical mindset – Here, participants learn to apply new methods of analyzing and making decisions.
Module 3 Managing context – The worldly mindset – Participants are encouraged to understand the impact of external or environmental factors on business and ways to manage them.
Module 4 Managing Relationship – The collaborative mindset – Participant learns to develop and foster relationships internally and externally.
Module 5 Managing change – The action mindset – This module focuses on managing change at the organizational and personal levels.
In this Manager not MBAs book summary, I tried to cover most of the content in brief. However, there is more information in the book.
Who should read this book?
Business owners, New managers, MBA aspirants, University professors, HR professionals may find this book helpful.
If you liked Managers not MBAs book summary, check out other book summaries.